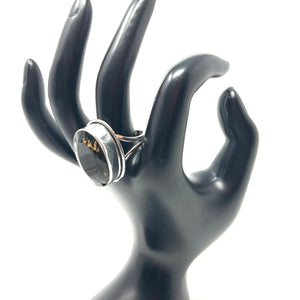 Smoky Quartz Ring, size 10
Richly saturated and beautifully clear smoky quartz ring.
Stamped 925
Size: 10
Smoky quartz is common and was not historically important, but in recent times it has become a popular gemstone, especially for jewelry.
Sunglasses, in the form of flat panes of smoky quartz, were used in China in the 12th century.
🔳
🔳
🔳
[
NYS Taxes Are Included In All Pricing]
{Shipping Charges Will Be Calculated At Checkout}
*small 
flat rate box suggested*