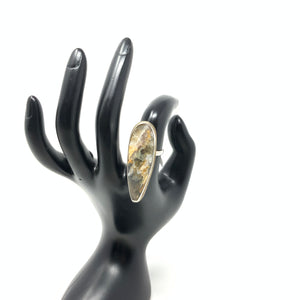 Graveyard Plume Agate Ring, size 7
Set in handcrafted 925 Sterling Silver.
Size: 7
Graveyard Point Plume Agate is a very special type of agate with feathery or plume like formations inside of it like feathers trapped in ice. Graveyard Point is a place on the Oregon Idaho border and there are many gem claims in the area and many kinds of Graveyard Point Plume.
🔳
 🔳 
🔳
[
NYS Taxes Are Included In All Pricing]
{Shipping Charges Will Be Calculated At Checkout}
*small 
flat rate box suggested*